Best quality products

Good prices

Convenient payment terms

Promt delivery

NIKO AUTO COM SRL was founded in 2003 and focuses on the production of stainless steel chimneys (simple wall or double wall), flexible aluminum tubes, stainless steel or galvanized strips and ventilation ducts as well as hoods and furniture from stainless steel.
The Niko team is made up of specialists in the field, people who complete a young, ambitious spirit, designed to respond in a timely manner to the needs of our customers, the market trends and our desire to develop a Romanian brand.
As we pride ourselves with a loyal college, we are also proud of loyal customers. We all want to thank them for their choice, the dedication and the confidence they give us year after year.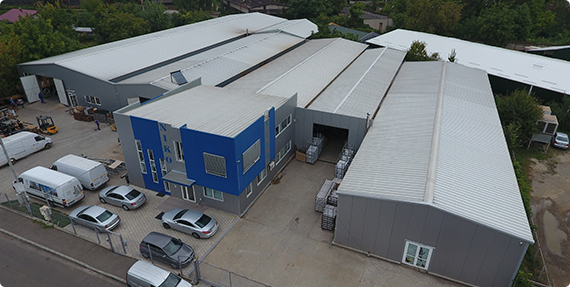 About the company
The company has 65 employees, has a production and storage area of 3500 sqm and it has equipped specialized machines with numerical control that allow to obtain high quality products as well as high productivity.
The company has implemented the Quality Management System ISO 9001: 2015.
For chimneys we have CE certification no. 2204-CPR-0433m and for ventilation ducts we have technical approvals issued by the European Institute of Thermal Sciences Bucharest.
Business customers